The 10 Best Cars to Restore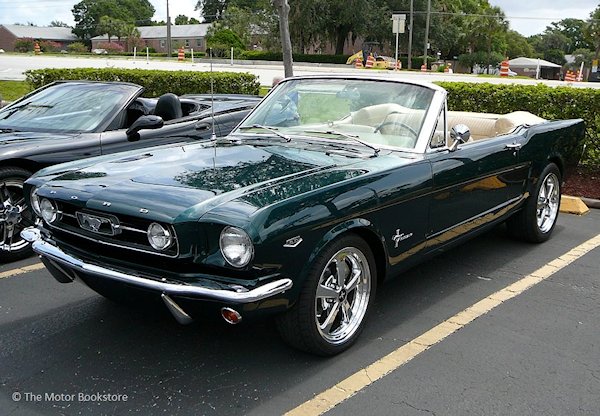 There are seemingly endless car restoration options available for newcomers and experienced mechanics alike. But some cars stand out from the pack, whether for mechanics, available parts, resale value or available support. The Motor Bookstore presents our picks for the 10 best cars to restore:
1964-1968 Ford Mustang. With its simple mechanics, widely available parts and large support network, the first-generation Ford Mustang remains the king of car restorations and is a great first-time project.
1967-1969 Chevrolet Camaro RS. First-generation Camaros are known for being reliable, fun to drive and easy to work on. These cars share parts with same-year Pontiac Firebirds, and you can even order new bodies.
1971-1972 Pontiac GTO. While all GTOs are great restore candidates, the later second-generation models are more affordable. Interest from collectors is increasing for this classic car, giving it a high resale value.
1968-1970 AMC AMX. This muscle/sports car hybrid was one of the best handling cars of its era. Less than 20,000 were produced, so parts may be hard to find, but the final product is sure to have a buyer.
1972-1973 Dodge Challenger. These luxury muscle cars sport an appealing look and a growing supply of available parts. While they can be customized, they have far more value if restored to original factory standards.
1928-1931 Ford Model A. Affordability, easy mechanics and a large amount of experts make this a good car for a first-time restore. The amount of available performance parts is also increasing.
1951-1954 Packard. Relive the 1950s with one of the best-built cars of the decade. The body and trim may be a little difficult to find, but lots of help is available, and they're an easy sell if restored correctly.
1978-1982 Chevrolet Corvette. The third-generation Corvette has less power than its predecessors, but is smoother and more reliable. There are dozens of companies selling reproduction parts and modern upgrades.
1963-1965 Buick Riviera. This two-door sport coupe competitor to the Ford Thunderbird is fast, powerful and well-designed, and more and more companies are producing replacement parts.
1982-1993 Chevy S-10. If you're looking for something different, compact pick-up trucks are cheap, reliable and can be endlessly modified. In addition to the S-10, the first-generation Ford Ranger is a good restore option.
If you have restoration photos of any of the above cars that you would like featured in this article, please send the photos via comments or directly to support@themotorbookstore.com. Thank you.