I had a 2009 Suzuki GSX-R750 motorcycle, and, as an ex-racer and general tinkerer kinda guy, I of course change my own oil. After all, HOW HARD CAN IT BE?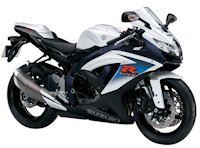 Well, on the GSX-R750, it sounds pretty easy when you read the owner's manual: you start by removing the right-side fairing. The manual lays this out in great detail: it says "remove right side fairing". How hard could THAT be?


There are SEVEN (7) different kinds of fasteners that hold that fairing on. That's right seven KINDS. If I remember correctly, it's a total of 10 or 11 fasteners. Two or three of them are friction plugs (plastic knobs on the bodywork that press into rubber rings mounted in the frame)–that you can't see. There are at least 3 different kinds of the pop-in plastic fasteners (well-hidden), and a couple of different thread sizes and shank sizes of Allen screws. If you could see all of them, it'd be pretty easy.
This clever guy actually made a video to help out his fellow GSX-R riders:
---
Michael Cottam
is an avid motorcycle enthusiast from Portland, Oregon. He's a recovering amateur racer, having raced 7 seasons with OMRRA, and enjoys touring the western states on his MV Agusta F4 1000, and doing the occasional track day to keep his skills up.
---