Are you looking for legal places to drive your Off Highway Vehicle (OHV)? In this article, The Motor Bookstore takes a stab at providing a list of the best OHV parks by City and State to legally drive your Jeep or other 4×4 vehicle.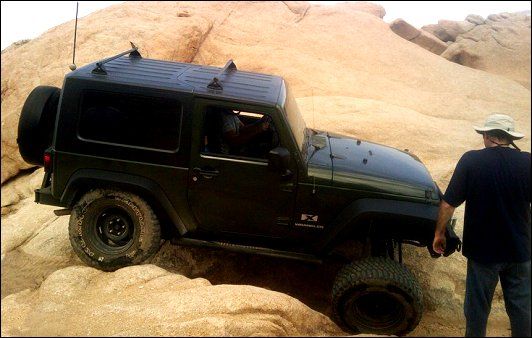 No matter the season, your Jeep is constantly waiting to be taken off-road. That is the beauty of owning one.  An apocalypse happens during your daily commute to work? Your Jeep has you covered. Earthquake causes your driveway to become covered in boulders and rocks? Your 4×4 will crawl right over them, giving you plenty of time to drop the kids off at school. Owning an OHV approved car that can handle almost any terrain you take it on is a great feeling. Though it is not such a great feeling when you accidentally trespass on private property when you attempt to do some quick off-roading in your apocalypse car. To avoid getting in the bad kind of trouble with your Jeep, we recommend getting in the good kind of trouble that consists of figuring out how to maneuver your car down an advanced trail that is located at one of the best OHV parks in the country.


We did our research on the best OHV parks that consist of all types of terrain and will be a good time for all skill levels. We started with locating OHV parks near the 10 biggest cities in the US that are 4×4 and Jeep friendly, but this list is far from complete and we want to keep it growing with your help. Do you have a recommendation? Let us know in the comments!
Chicago, Illinois
Luster's Longhorn Mud Ranch
238 Miles from Chicago
Dallas, Texas
Northwest Park
69.4 Miles from Dallas
Houston, Texas
Barnwell Mountain Recreation Area
234 Miles outside of Houston
Los Angeles, California
Lake Arrowhead
80 Miles From LA
New York, New York
Lewis County
297 Miles from New York
Philadelphia, Pennsylvania
Rausch Creek Off-Road Park
83 Miles from Philadelphia
Phoenix, Arizona
Black Hills Box Canyon
60.3 Miles from Phoenix
San Antonio, Texas
Cline Ranch
37.7 Miles from San Antonio
San Diego, California
Hungry Valley
181 Miles from San Diego
San Jose, California
Hollister Hills
58.6 from San Jose
---
Alexandra Martin-Banzer is a content writer at TheMotorBookstore.com and a freelance writer. Known as a car girl, she is a true automotive enthusiast of both classics and new.
---