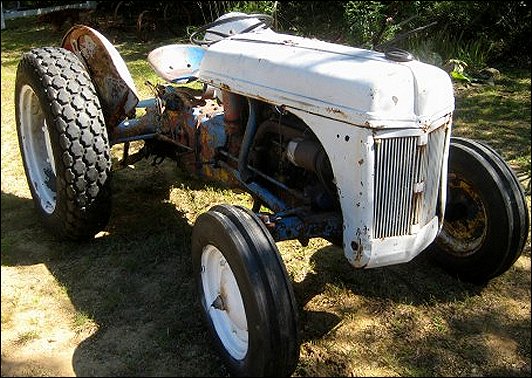 It is hot and dry, perfect weather for cutting hay. However, Mr. Murphy of Murphy's Law has been busy on your farm, and your tractor has problems. You cannot get important work finished until the tractor is fixed, and they tell you at the tractor shop that it will be at least three weeks before they can get to your repair. So, in the spirit of farmers everywhere, it is time to do-it-yourself.
Of course, the idea of doing your own farm tractor repair may be intimidating at first. There are so many parts and pieces, and you may wonder if you will just make things worse by trying it on your own. However, you have the advantage of living in the information age. Many times, by using the World Wide Web even a novice tractor mechanic can figure out the problem, search for repair tips on sites like YouTube and online forums, and order the tractor repair manual for almost any tractor here at The Motor Bookstore.
Identify the Problem
Because tractors are generally less complicated than other kinds of vehicles, diagnosing the problem may be simpler than you….
Continue Reading