Off-Roading Parks with Cabins on Location
Have you ever searched for off-roading parks with cabins right on location?  If so, you know how tough it can be to find the perfect place that isn't a far drive… We hope you find our list of off-roading parks with cabins useful for you, your family and friends.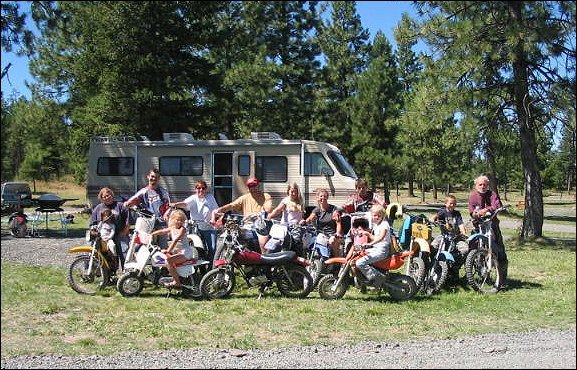 Above: Bartsch Family at Heppner OHV Park / Morrow County Parks in Oregon
When someone asks you how your off-roading weekend was, which one of these scenarios sounds like a better time?
I woke up early, loaded up my dirt bikes and quads, drove for about two hours, unloaded the bikes, and rode trails till the sun went down, then loaded the bikes up and drove home.
I woke up early, had some coffee, then walked a few feet to my dirt bike and kicked started it and then spent all day riding great trails. Repeated it on Sunday morning. No we didn't camp; we stayed in cabins on location. It was a hassle-free weekend.
Most people would agree that the second option sounds like a great way to spend the weekend. Every minute you have to spend loading up your off-roading vehicles and setting up a camp is less time you have to get your tires muddy. Staying on location at an OHV/off-roading park with a cabin is a great benefit for all riders because the more seat time you have, the more comfortable you become pushing and learning the limits of your riding ability. A lot of sites offer primitive camping; however, this option doesn't always appeal to everyone and, once again, setting up camp takes away from your riding time. Riding your off-road vehicle at a park that has onsite cabins is a great benefit for all riders. It's hassle-free and allows for you to wake up and go. Another benefit to these cabins is that most locations offer other outdoor activities, allowing for plenty of options when a break from riding is needed.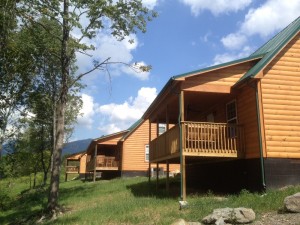 Above: Cabins at Windrock Park, OHV Trail Riding and Camping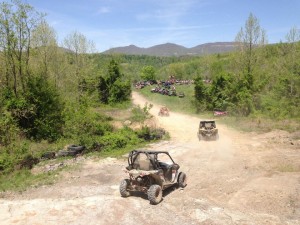 Above: UTVs Trail Riding at Windrock Parks


We have put together a list of off-roading parks that have cabins on location and would make for a great getaway weekend with the family. Do you have any favorite off-roading parks with cabins on location? Let us know in the comments so we can keep this list growing.
Lexington, Oregon
Cullman County, Alabama
Oliver Springs, Tennessee
Barnwell Mountain Recreation Area
Gilmer, Texas
Pioneer, Tennessee
Wolfpen ATV Campground & Cabins
Mena, Arkansas
Williamson, West Virginia
Kiln, Mississippi
Jacksonville, Texas
Berlin, New Hampshire