Spring Motorcycle Preparation: 6 Tips to Prepare Your Motorcycle For Riding Season
Riding season is on the horizon. And you're pumped. You're going to get your hog out and get back to doing what you've been itching to do all winter. Ride like the wind!
Of course, we're as excited as you are. But we also want to remind every rider that their priority is safety. Maybe you did everything right before storing your bike for those cold winter months, but now there's spring motorcycle preparation tasks to tackle.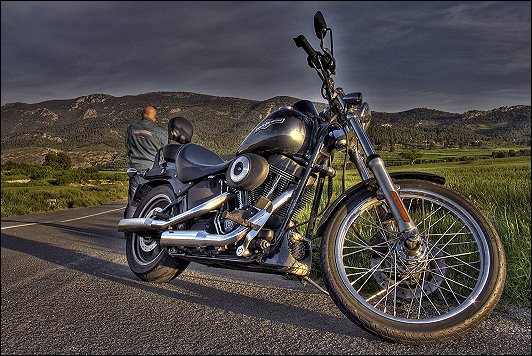 To get the best out of your hog for the next few months and to protect yourself and those on the road around you, here are six things you should do to prepare your motorcycle for riding season.


Do a complete evaluation. Everything from lack of use to cold temperatures can impact your hog's delicate fuel system. Replace filters as needed. Get your tank, fittings and lines examined. If you have fuel stabilizers, look for stratification or gunk. Drain tank and fuel lines. Make sure the carburetor's good to go.
If you haven't been using a trickle or smart charger in anticipation of spring motorcycle preparation, you need to start. They help keep your battery strong while it's stored without overcharging or damaging it. Otherwise, hopefully you've been going out there periodically and starting the engine just to keep it boosted. You should also check battery fluid levels and top off low cells.
Check your owner's manual for protocols regarding oil and filter changes. You may have done your part before the winterizing and storage process, but that doesn't necessarily mean you're good to go. Every motorcycle is different and procedures can be exacting. It's a good idea to always change oil and filters at the same time.
If stored properly — with the weight off the wheels — the tires are probably in good shape. Still, look for bulges, punctures, dents, stress marks, cracks and flat spots. Check air pressure for proper inflation with tire pressure gauges and make sure they're filled to manufacturer recommended pressure. Tighten loose spokes and grease wheel bearings.
Grab a copy of a motorcycle repair manual at The Motor Bookstore. They provide step-by-step instructions with detailed photos and diagrams. These manuals are derived from detailed projects where bikes are disassembled and reassembled with the entire process recorded and simplified for the reader. Designed for the layman and handy for the professional, they're exceptional tools for any spring motorcycle preparation whether you're riding a BMW, Harley, Kawasaki, Triumph, etc.
Before you hit the road, give your insurance company a call and talk with an agent about your policy. Make sure there haven't been any changes you should be aware of. If you've added equipment or any customization, you want to double check your coverage. If you've added any features that maximize safety, you might even be eligible for a surprise discount.
That first time you hit the road, your spring motorcycle preparation has to be absolute. As much you want it to look good, you want your bike to ride just as well. Go ahead and wipe it down and wax it up, but make sure the cogs and fixtures sparkle too. With a good hog repair and maintenance manual on the shelf to help you along, expect the coming riding season to be both safe and adventurous.