Toyota Corolla Repair: 5 Tips to Reduce Costs
The Toyota Corolla. Believe it or don't, even in a world of Jags and BMWs, it's one of the most popular cars in the world. In 1997, the model was the globe's best selling vehicle, taking the place of the perennial VW Beetle. In July 2013, there were 11 generations of the Corolla and over 40 million people were enjoying them.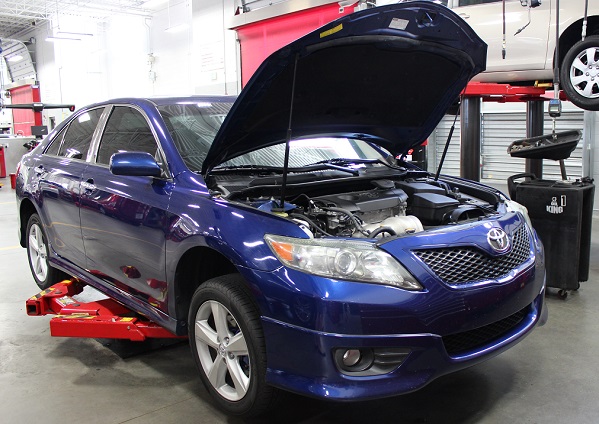 It's a dream machine for anyone interested in a sleek, well-designed and compact ride with exceptional fuel economy and a sizable cabin. Since the mid-1960s and throughout its many adjustments, the Corolla remains an affordable and reliable investment.
Like any car, Toyota Corolla repair and maintenance is a must. The cost and time that goes into the process makes a lot more sense than the cost and time that will be required if you don't. The repercussions of not regularly managing your car is going to cost you, devalue your Corolla and, at worst, result in one of the thousands of accidents that happen every year because a driver isn't paying attention to the car's needs. This includes:
Oil changes
Air pressure and tire rotations
Replacement of timing belts
Regular brake checks
Regular PCV maintenance
Changing of filters and spark plugs
The irony is, with a little forethought and preparation, Toyota Corolla repair and maintenance doesn't have to be time consuming or expensive. Here are some top tips for keeping your Corolla running at peak performance without a lot of fuss and muss.
Don't just keep the manual in the glove component, keep it where you can read it. The manufacturer's manual is the ultimate guide for Toyota Corolla repair and maintenance. It has a guide for routine maintenance and scheduling. It provides details for the car's operation that can avert problems down the line.
Online sources like PartsGeek and AutoBarn can save money. Should you take your Corolla in for work, find out if you can buy your own parts before they do any work. Many shops mark-up parts, even when they have them in-store. By investigating the matter yourself, you get a better idea of what you can do to save money.
Have a good Toyota Corolla repair manual in the garage. These books are engineered by pros and make great resources for everything from having intelligent conversations with your mechanic to doing-it-yourself.
The best way to protect your car is diligence. By adhering to regular check-ups, you have greater confidence your vehicle is safe to drive and you greatly minimize problems. And by educating yourself, you put yourself in a position to do a lot of the work yourself. You never know, you could in time build up the confidence to do more complex work.
Try and keep essential equipment in the car at all times. You'd be surprised how much people end up spending on a jump because they don't have cables. We once avoided a ticket because we were able to replace a broken taillight on the spot. Check out LifeHacker's list of items you should always have in your trunk.
Get the most out of your investment by taking complete control of your Toyota Corolla repair and maintenance. You extend the vehicle's life span and your bank account.