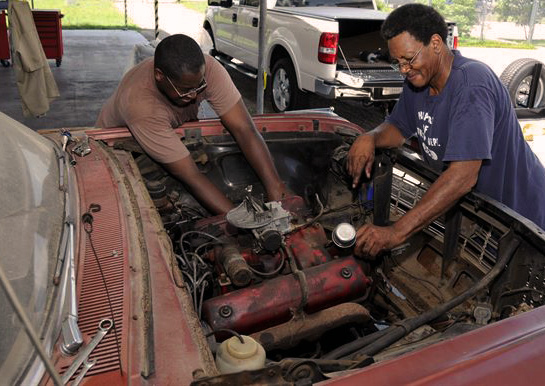 How to Learn Car Restoration
Car restoration is a leading passion among many vehicle enthusiasts – and is a booming industry in its own right. But how, exactly, does one learn the process of rebuilding an automobile? This guide from The Motor Bookstore offers a number of tips and places to look for information as you pursue your newest hobby.
Start small. Get a cheap-but-working clunker from a junkyard or auto auction that you can use to learn the basics – oil and filter changes, brake systems, etc. You'll gain a lot from working on your own vehicle, and if you do make any big mistakes, they at least won't be expensive ones. Get help from – and help – your friends. You're sure to have at least one or two friends or family members in your circle who likes working on cars, and they usually have car-minded friends as well. Offer to help out on their next project, and consult them whether you run into a roadblock on your own project. Car enthusiasts are a tight-knit community, and they're almost always happy to share knowledge. Read books. There are a number of automotive repair manuals available….
Continue Reading