Muscle Car Clocks Make Great Gifts for Muscle Car Collectors, Rebuilders and Enthusiasts
Muscle car clocks are for the lovers of the Chevy Chevelle, the Ford Torino and the AMC Javelin. Whether you own one of these beauties or spend your time dreaming you'll have one, I believe a clock that celebrates history's most masculine vehicles should always be just above eye level. A constant reminder of how beautiful life would be if we could stay on the road.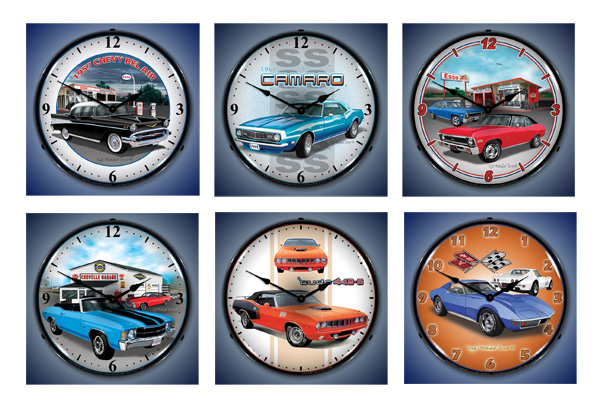 If I owned a muscle car about the only thing I'd give it up for is family. And that would be one heck of a struggle. I mean it. If a horde of flesh-devouring zombies were about to put their dirty hands on my dream car (a detailed 1969 Ford Mustang Boss 429), I'd stand my ground, flailing my arms like windmills. As the ghouls dragged me down, as they dug into my flesh, I'd go out pushing the crowd back from the….
Continue Reading