Automotive Air Conditioner Recharging Steps, Tips and Strategies Overview
When it's 95 degrees on a July afternoon, the last thing you need is for your vehicle's air conditioning vents to blow warm air. Tiny amounts of refrigerant leak from your A/C system lines over time, and this eventually adds up to subpar cooling. With this step-by-step guide, you'll learn how to recharge your existing A/C system and restore great cooling performance.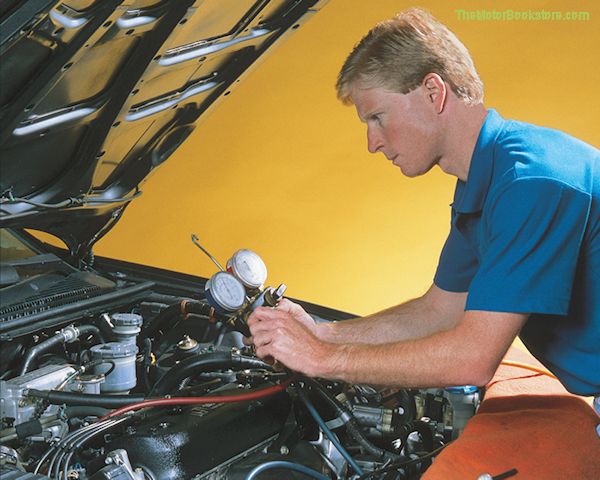 Source: Haynes 10425 – Automotive Heating & Air Conditioning Guide
WHAT YOU'LL NEED: 1-2 12 oz. cans of R-134a refrigerant (for vehicles 1994 and newer); one refrigerant dispenser with pressure gauge and trigger; one pair of goggles
After putting on the goggles, insert one can of refrigerant into the bottom of the dispenser and screw it in until tight. Locate the fill port for the A/C system. This is usually on the left side of the engine bay, protruding from the firewall, and has a small plastic lid with….
Continue Reading