Toyota's Air Bag Recall Continues to Rock the Industry
Toyota Motor Corp. has definitely seen better days. The world's largest and most dependable automaker has had to recall millions of vehicles around the world. Just this recent June the auto giant recalled close to 650,000 models in Japan alone. Some vehicles have been recalled twice for the same issue.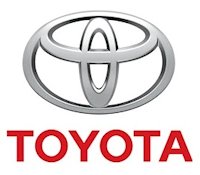 According to Toyota, a stunning portion of their cars feature airbag inflators that were engineered using defective parts. The inflators contain poorly constructed propellant wafers. This could create a rupture in the inflator causing the front passenger airbag to deploy abnormally if the vehicle were in an accident. Specifically, the front passenger air bag will burst because of the defective inflator. To date, a number of accidents and at least two fatalities have been linked to the faulty air bags.


This recall is tied to Japanese air bag maker Takata Corp., who have had to warn other auto manufacturers they too may have to initiate recalls. Worse, the Toyota air bag recall was aggravated by an error on Takata's part. The company had issued incomplete serial numbers on their products. This stymied Toyota's attempts to handle the problem swiftly. Toyota could only inspect vehicles based on serial numbers supplied by Takata, leaving out an untold number of models. Ironically, Takata is one of the world's most respected manufacturers of auto safety equipment.
Takata has since struggled to stay ahead of these issues with quality control. Management had to publicly claim to U.S. regulators that they improperly stored chemicals and miscalculated explosive propellant components in their air bags. To magnify the problem, their ineffective record keeping greatly hindering the identification of which vehicles ended up with the potentially defective air bag inflators has been a major blow to their industry standing.
The Toyota air bag recall initially involved some 20 models, including the Lexus S 430, Tundra, Corolla, Sequoia and the Matrix. The manufacturer was looking at cars assembled between 2002 and 2004. Models recalled in Japan came off assembly lines in 2000–2003. The inflators themselves were manufactured in the early 2000s at Takata's plant in Mexico.
The once unflappable Toyota is striving to retain its reputation. There have been other glitches in this matter that hasn't helped make Toyota look good. One was the fact that some 380,000 vehicles were inspected but never received new air bag inflators. Though Toyota quickly offered to replace them, some saw the gesture as too little too late.
Toyota management is requesting anyone who has already had their inflators inspected but not replaced, do so again, as the automaker has decided to replace the parts on every model manufactured during the recorded periods. Toyota has instructed dealerships and authorized auto shops to replace the deflators in every vehicle covered by the recall, not just by (a) the serial number or (b) because the inflators turn out to indeed be defective. Toyota plans to perform the replacements in phases, both to avoid rushes and to ensure there are always enough parts. Toyota has been sending, and will continue to send, notifications to owners about the Toyota air bag recall.
The Toyota air bag recall has affected millions of drivers around the world and will likely continue to do so for some time. Any Toyota owner should definitely check to see if their vehicle falls under the recall guidelines. The quickest way to do so is through your VIN number and the following Toyota link. Enter your VIN number at this Toyota link to check whether your Toyota car or truck is impacted by this recall, or any other.
---
The Motor Bookstore
has been servicing the automotive industry since 1997. We provide DIY and How-to literature to motorists so they can save money on their vehicle repairs. We sincerely hope that you take this
Toyota air bag recall
seriously!! Please don't wait to receive a letter. Hit the link above and enter your VIN to verify whether or not your vehicle has been impacted. Your family's safety may be at risk.
---